#dt
Are you a geek or developer and interested in the inner-workings of deviantART or what it takes to maintain a website as large as this?
#dt (deviousTechnology) is the department at dA responsible for coding all the cool features & squashing all the un-cool bugs. On Tuesday, July 19th they'll be coming together in our #auditorium chatroom to answer some of your nagging technical questions.
So don't miss this opportunity to hang out with the geeky side of deviantART!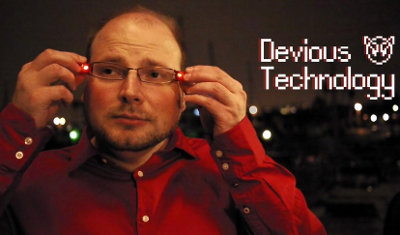 When?
This live featured chat will happen on Tuesday, July 19th, 2011, 1:30pm to 2:30pm PST. (Click here for your local time.)
Where?
The event will take place on our Chat Network in the #Auditorium chatroom.
New to the Chat Network?
In order to access our Chat Network you must have a deviantART account which you can sign up for FREE here. To join the featured chat simply login to deviantART and click the chatroom link above. You will also be able to find the #Auditorium Chatroom listed on the main chat page 15 minutes prior to the start of the event.
How will the Featured Chat work?
We may have a pre-selected geeky panel of deviants that will be the main source of questions (I'll know more soon), but there will be some opportunity for anyone to ask a question (see below). As always, the rest of the audience will be muted so that they may enjoy the event without disruption.
How do I ask a question?
If you want an opportunity to ask a question during the event, you will need to reply to this news article with one question you want to ask.
If your question is chosen as a qualifying question you will be contacted via note, and then during the event be placed in a queue of other qualifying deviants. During the event, you will then be called upon to ask your chosen question.
Note that the number of deviants chosen will entirely depend on the quality of questions and the time available during the chat. Please have your question prepared and ready to post when you are called upon to get as many questions in as we can.
Learn more about deviousTechnology on their group #dt